Notice Board
4/19/2016
Celebrating 2nd Anniversary with TF-Direct.com! Thank you for your business and support in the past years, we are happy to announce:
1. Worldwide free shipping over $150 USD.
2. Integrated state of art warehouse within China Post for even faster shipping for over 30% less delivery time.
3. One stop shop with more variety of Transformers items
4. Added Customer Service resources
Come join our excitement with our universe sales for up to 50% off on over 30 selected popular items.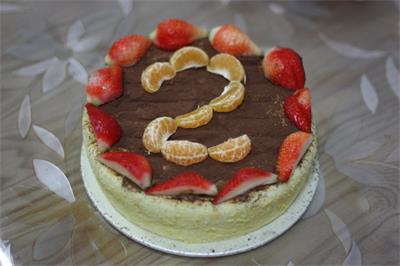 2/2/2016
Due to large scale Chinese New Year vacation schedules involving China Post, suppliers, warehouse personnels, shipping will be heavily delay from Feb. 3 to Feb 23. We will still take orders, but please expect longer than usual dispatch time. Thanks for your understanding and support. We will keep you updated if there anything changes.
12/15/2015
As the manufacturer met some problem, the estimated shipping time for WK series rest pre-order products will be delayed to the early Jan, need you wait a little time again.
Very sorry for the inconvenience for you,
11/22/2015

As the supplier delayed release time again, the last three figures of WuKong will be delayed to December, the exact arrival time to be determined.
11/20/2015

Finally!!! Oversized KO MP-08X will arrive in our ware-house in 2 weeks, We really appreciate your patience and support! Still a few preorder slots available for 1st run. Price WILL go up on 2nd run - confirmed by manufacturer.
10/23/2015
If you meet the 'Mail not registered' problem in In the Upgrade page.
Please registered the account again use the previous Personal information in this page.
10/22/2015
As the supplier delayed release time, WuKong WK07 Vortex and WK08 Blast Off and expected arrival time delay to the end of November, the last one will be delayed to December, the exact arrival time to be determined.
10/18/2015
Here are some preferential policies for our store members. please register on our new site asap,
your information will be connected with the previous purchase history. You will enjoy the follow discount:
Order amount add up to $2000, listed as VIP member, can enjoy 5% off discount in each later order.
Order amount add up to $1000, listed as Senior member, can enjoy 3% off discount in each later order.
Orders of add up to $500, listed as a general member, can enjoy 2% off discount in each later order
10/15/2015
About the KO FT03 Quakewave, We received a notice from the supplier before, they are ready to cancel FT03 Quakewave KO pre-order and not sell this product any more.

In our store,many customers pre-ordered this item,we really don't wish this disappointed situation happen.
We have communicated with suppliers actively and hope they can continue to produce this Figures,
but if the supplier still decided to cancel this product later we will refund you immediately,
10/10/2015
Glad to inform you that you have become our store members, through a long time of continuous improvement, our website has completed the upgrade.


New product release will notice you first. More importantly,the order amount exceeds $150 comes free shipping service.

In addition, you can directly log in TF-Direct.com on the mobile client, make your shopping more convenient!